Over 50 Years of Experience
Your Partner In Sustainability
Contact Us
Over 50 Years of Experience
Achieve Economic and Energy Efficiency with Us
Contact Us
Over 50 Years of Experience
Invest in the Planet's Future
Contact Us
Leading Sustainable Energy Company
Global warming and the ever-changing industrial landscape pose a challenge to individuals and institutions alike. These conditions serve as both a warning and a reminder to invest in more reasonable resources for the planet's future. Beginning in 1992, we took the responsibility of helping our clients achieve economic and energy efficiency.
We are proud to say that NuPower LLC a leading renewable energy development company. We bring years of experience and knowledge to our renewable project development construction and operation. Our energy company works on sustainable power projects:
Fuel Cells
Biomass
Combined Heat and Power
District Energy
Battery Energy Storage Systems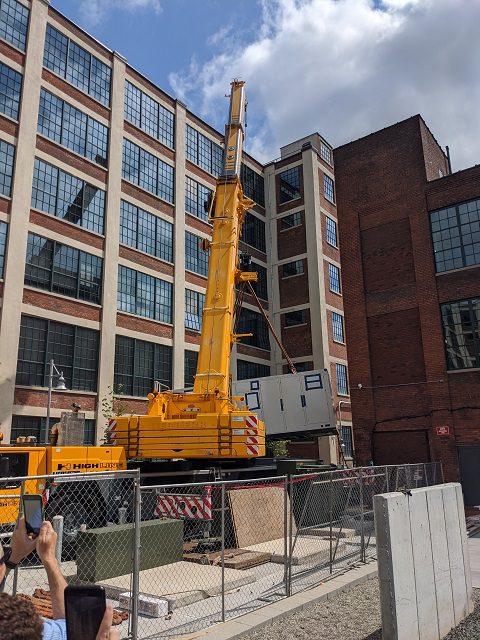 Our Work as a Sustainable Power Developer and Investor
Thermal Energy Project
Our company focuses on thermal energy projects, such as our Bridgeport Thermal Energy Project, which converts waste and low-quality heat from a variety of sources into low-temperature hot water for customers in Bridgeport, CT.
Biomass Gasification Project
One of our largest renewable projects was the 37.5 MW Plainfield Renewable Project in Plainfield, CT, which began operation in the fourth quarter of 2013. We completed this $250 million venture and created one of the nation's most advanced biomass gasification facilities.
This projects, is an example of our ability to advocate for state policies and regulations that support renewable energy generation.
About Us
NuPower LLC focuses on all stages of the renewable energy space. Our excellent judgment and experience allow us to accurately assess risks and returns that we then use to make our recommendations and investment decisions.
Our Team
The senior members of our company, along with the other members of our team, bring their proven development expertise in engineering, permitting, project management, finance, and community relations.
Technologies
Our experience extends to many areas of the renewable energy market, but our primary focus is on biomass gasification, combined heat and power applications, fuel cells, district energy, and battery storage.
Contact Us
Partner with us for a sustainable future. Reach out to us today via phone or email to get started with your renewable energy project. We look forward to working with you.